3 Days Tanzania Safari to Ngorongoro and Tarangire
A well-planned 3 Days Authentic Tanzania Safari to Ngorongoro and Tarangire is a designed safari package to Tanzania that offers travelers an opportunity to discover the country's fascinating wildlife species in various safari parks. The 3 Days Tanzania Safari to Ngorongoro and Tarangire is best for both wildlife lovers and nature lovers as it offers a great opportunity to witness nature in its real state. This tour will take you to the most visited destination with high wildlife concentration and amazing sceneries. This place is characterized by the large herds of elephants, tree-climbing lions, and fascinating baobab trees. In Ngorongoro, some 20,000 mammals live including about 20 black rhinoceros, making the crater the best place in Tanzania to see these amazing creatures.
Quick tour details
Duration: 3 days (2 nights)
Number of People: Tailored
Starts/Ends: Arusha
Availability: All year round
PLACES TO VISIT: LAKE MANYARA, NGORONGORO CRATER, TARANGIRE
Tour Overview – 3 Days Authentic Tanzania Safari
Day 01: Tarangire National Park
Day 02: Ngorongoro Crater
Day 03: Lake Manyara – Arusha
Day by day detailed itinerary for 3 Days Authentic Tanzania Safari
DAY 01: TARANGIRE NATIONAL PARK
Following an early morning breakfast at your accommodation, you leave Arusha for Tarangire National Park. This park covering approximately 2600 square kilometers is spectacular in the dry season when many of the migratory wildlife species come back to the permanent waters of the Tarangire River. Huge herds of wildebeest, zebras, elephants, eland, and oryx gather to stay in Tarangire until the onset of the rains when they migrate again to good grazing areas. Expect to encounter large herds of elephants while here that are accustomed to vehicles.  You will enjoy your lunch at the park and later have an evening game drive before heading to your accommodation for dinner and an overnight stay.
Meals: Lunch and Dinner
DAY 02: NGORONGORO CRATER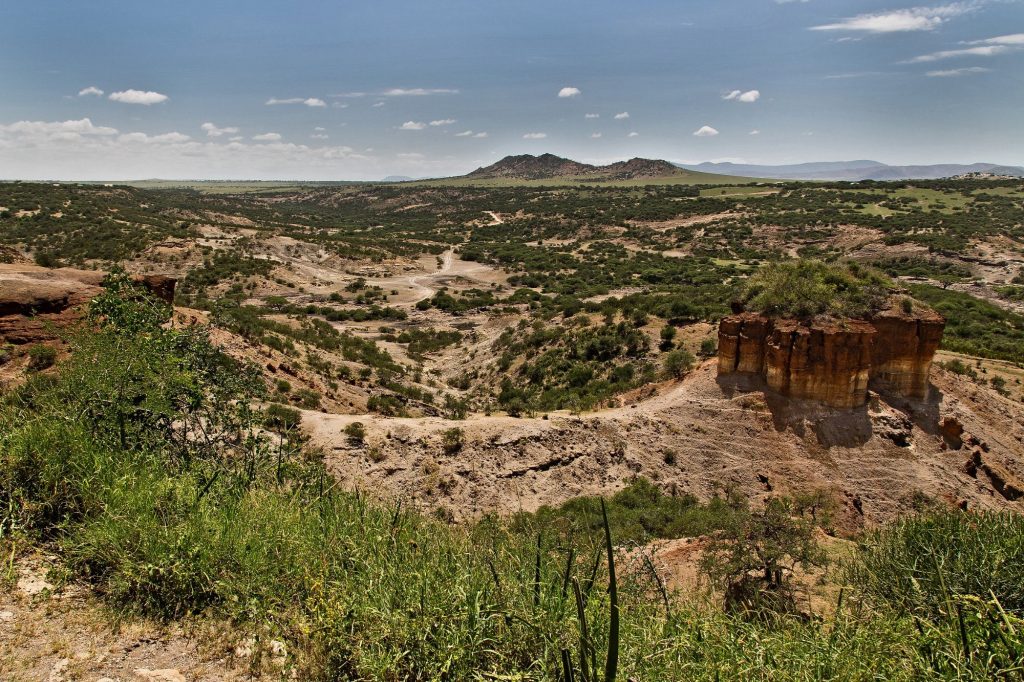 After early morning breakfast, you will head for a morning game drive at Ngorongoro Crater, the eighth wonder of the world and one of Africa's best wildlife areas. This place offers a unique biosphere, which has remained virtually unchanged since the dawn of time. Thousands of large mammals can be found in the crater including elephants, rhinos, and lions. The Ngorongoro Conservation Area (NCA) is an extensive highland area along the eastern arm of the Rift Valley, with the world-renowned Ngorongoro Crater as its focal point. Ngorongoro was established to conserve wildlife and other natural resources. It also safeguards the interests of indigenous people and promotes tourism. While here, you will enjoy wildlife sightings with all the big games available. Later in the afternoon, you will head to your accommodation for dinner and an overnight stay.
Meals: Breakfast, Lunch, and Dinner
DAY 03: LAKE MANYARA – ARUSHA
After early morning breakfast at your accommodation, you will head out for an early morning game drive in Lake Manyara National Park where you will enjoy more of the sighting experience. The park covers 330 sq. km, 70% of which is occupied by the lake. The varied ecosystem consists of groundwater forests, acacia woodland, and open grassland along the lakeshore and sustains a wealth of wildlife, including the big five -lion, elephant, leopard, rhino, and buffalo. The park is famous for the elusive tree-climbing lions that inhabit the woodland between the lake and the rift valley. We head back to the lodge for lunch and return to Arusha afterward.
Meal Plan: Breakfast and Lunch
End of service
Trip includes
A professional driver/guide
Park fees
 All activities (unless labeled as optional)
 All accommodation as stated in the itinerary
 All transportation (unless labeled as optional)
 All Taxes/VAT
 All Meals (as specified in the day-by-day section)
 Drinking water on all days
Trip Excludes
International flights
 Additional accommodation before and at the end of the tour
The government imposed an increase in taxes and/or park fees
 Alcohol drinks